Return to recipes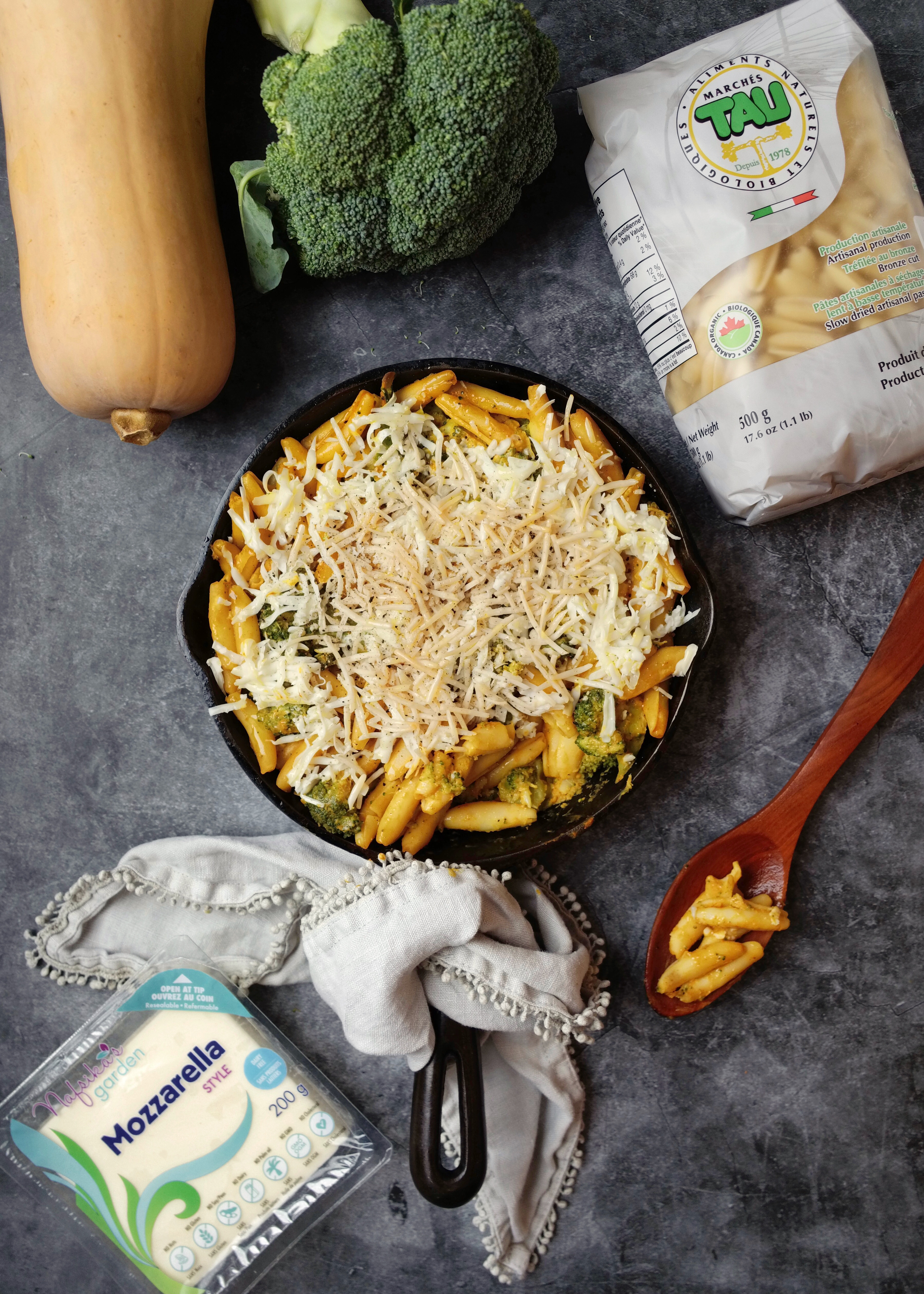 Vegan Mac n'Cheeze

Ingrédients
1 bag (500g) organic TAU pasta
Vegan mozzarella or parmesan cheese from Nafsika's Garden to cover the mac n' cheese (quantity to your preference)
1 onion, chopped
1/2 package of Commensal veggie smoked ham, chopped
1 butternut squash without the skin
1 tbsp dijon mustard
1 tbsp miso paste
Juice from 1/2 lemon
1 head roasted garlic or 1 tsp garlic powder
1 tsp smoked paprika
1/2 cup nutritional yeast
1/2 cup unsweetened plant based milk
Salt and pepper to taste

Préparation
In a 375 degrees F oven roast the butternut squash and a full head of garlic drizzled with olive oil.
Meanwhile, cook the pasta in salted boiling water. Add broccoli florets to the same pot 3 minutes before the pasta is done. Drain and reserve some of the cooking water.
Add the cooked butternut to a blender. Add the dijon mustard, miso paste, lemon juice, garlic, paprika, nutritional yeast, unsweetened plant based milk, salt and pepper. Blend, adding some of the cooking water if necessary until desired consistency. Taste and adjust (salt/ lemon/ garlic?).
Pour the sauce over the pasta and broccoli, then cover with the vegan cheese. Cook in the oven for approx. 15 minutes and enjoy!