Return to recipes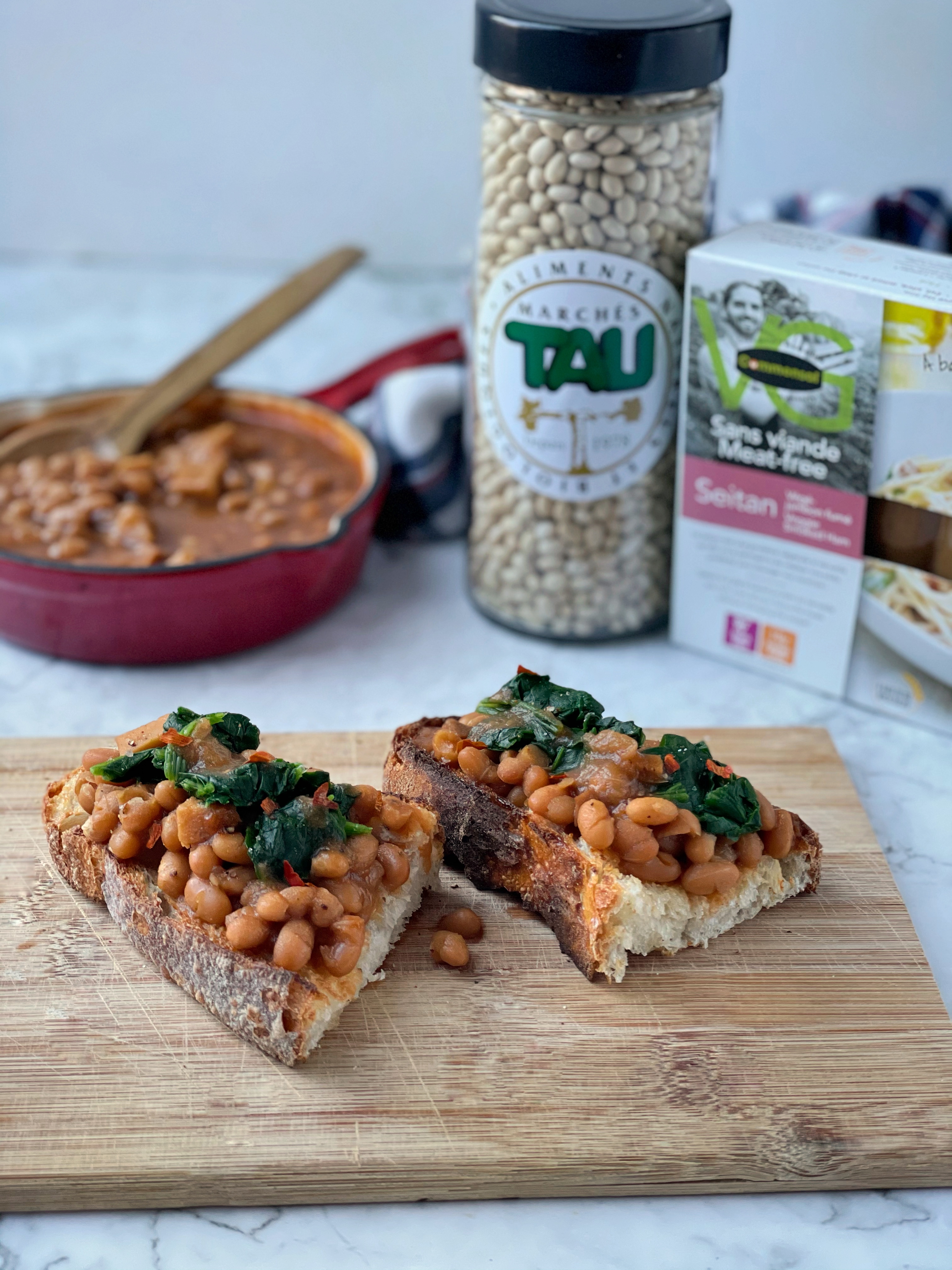 Maple Beans

Ingredients
2 cups organic dried navy beans in bulk at TAU
5 cups water
1 onion, chopped
1/2 package of Commensal veggie smoked ham, chopped
2 tbsp vegetable oil
1 tsp mustard powder
3 tbsp tomato paste
2 tbsp soy sauce
2/3 cup maple syrup
1 tsp salt

Preparation
Soak the beans in water overnight.
The next day, sauté the onion and veggie smoked ham in the vegetable oil. Transfer along side with the beans and soaking water (for the starch) in a slow cooker.
Add all of the other ingredients except the salt and let it slow cook for 8 hours, with the lid on.
Once cooked, add the salt. Taste and adjust seasoning.
Serve on buttered sourdough bread with wilted spinach on top for a delicious meal!